Driving or riding in cars and automobiles is a necessity for most Californians and residents of San Francisco and the Bay Area. Unfortunately, according to the latest available California Highway Patrol statistics, automobile crashes and car accidents resulted in 2,995 deaths and 226,544 injuries in 2012 on California roadways.  Ten percent of all car accident injury victims become permanently disabled.  These car accidents are most frequently caused by another driver's negligent actions, such as:
Failure to yield while turning
Failure to observe traffic
Failure to observe pedestrians
Running a stop sign or traffic light
Unsafe lane changes
Drunk driving
Driving under the influence of drugs
Distracted driving
Texting while driving
Operating a cell phone while driving
Talking on the phone while driving
Driving while fatigued
Gruber Law Group does whatever it takes to aggressively prosecute all manner of car accident injury and death cases. Eric Gruber, founder of Gruber Law Group, has recovered hundreds of thousands of dollars on behalf of his clients and is equipped to handle cases from pre-suit through all phases of litigation, including trial and appeal. Gruber Law Group will leverage a vast network of professionals, including private investigators, doctors, medical experts, mental health practitioners, economists and engineers to ensure your case is ready for trial and your recovery is maximized.
If the insurance company and negligent driver is unwilling to offer you fair and reasonable compensation for the car accident and injury caused, Gruber Law Group is ready to put on a confidently dynamic trial presentation, employing the latest trial tactics, strategies, and technology in a vivid and persuasive manner. With Gruber Law Group, you have a fierce and competent advocate on your side who is ready to go the distance.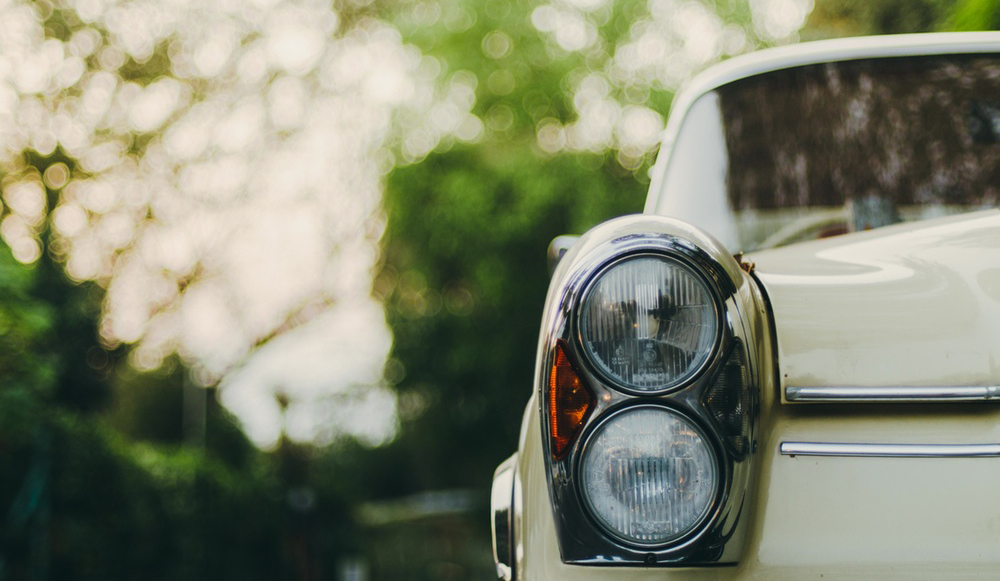 Contact An Attorney Immediately
Handling a personal injury claim is not a simple task and you are up against insurance companies who spend billions of dollars a year hiring highly trained personnel to reduce the amount of money they pay out for your claim. Insurance companies will take advantage of your unfamiliarity with the system and processes involved in resolving your case. There are many important aspects of your case that you need to consider if you have been injured in a car accident. Gruber Law Group can advise you on all the important details of your case if you have suffered personal injury in a car accident.
Damages Recoverable
Gruber Law Group has extensive knowledge of the types of damages recoverable in your car accident case. The types of damages recoverable are highly specific to the facts of your individual case and may not be available unless you take the appropriate steps to document and treat the injury you sustained. Damages available to you may include:
Medical Bills
Medical Equipment Costs
Property Damage
Lost Earnings
Lost Earning Capacity
Pain, Suffering, & Emotional Distress
Inconvenience
Loss of Consortium
Incidental and Out of Pocket Expenses
Punitive Damages
No matter how the automobile accident occurs, the personal injuries suffered as a result of a crash can have devastating consequences on your life. Contact Gruber Law Group to help you plan the best course of action, maximize your recovery, and get the insurance company off your back.  As your car accident injury attorney, Gruber Law Group will handle the law, so you can focus on what matters: your health, your life, and your future.
Auto Insurance Coverage
It is important from the outset of your case to understand the insurance coverages available to you, including your own car insurance, the defendant's insurance, and your medical insurance. Often times, negligent drivers fail to have any insurance at all or only carry the California state minimum of $15,000, which is rarely sufficient to adequately compensate someone for injuries sustained in a car accident. In these cases, you need to file an uninsured or underinsured motorist claim with your own insurance company if you have coverage available. A separate body of law governs uninsured and underinsured motorist claims, and it is important to contact an attorney who is familiar with this unique and often complicated area of law. Gruber Law Group has handled countless uninsured and underinsured motorist claims.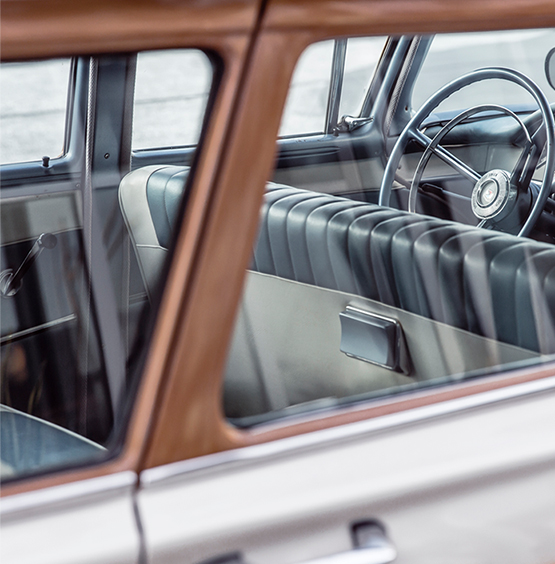 Medical Insurance Coverage
How you pay for medical bills makes a difference in how much money you ultimately recovery in your personal injury car accident case. Your medical insurance company is entitled to reimbursement for the costs of medical treatment that they pay on your behalf arising out of the car accident. Beware, not all insurance plans are equal. If you are insured through your employer, depending on how your employer funds the coverage, the rights to reimbursement vary drastically. Finding out the type of coverage, understanding the reimbursement rights associated with each type of coverage, and how to best negotiate a reduction in reimbursement can increase your recovery by thousands of dollars. Furthermore, in many cases your automobile policy has medical insurance coverage for treatment of injuries from car accidents, often called "medpay." Gruber Law Group can advise you which insurance to use in order to ensure you maximize your recovery. Gruber Law Group has resolved hundreds of difficult reimbursement matters and has the experience and knowhow to negotiate with your medical insurance company to minimize their reimbursement and maximize your recovery.
Statutes Of Limitation
Laws known as "Statutes of Limitation" define the time limits within which a person injured in a car accident or automobile accident must take certain actions to protect their legal rights. Failure to follow these steps and time limits forever prevents an injured person from ever receiving any compensation for the injuries sustained and forecloses their right to file a lawsuit. Some statutes of limitations in San Francisco and California are as short as six months. It is imperative that you contact a competent personal injury attorney immediately after being involved in a car accident.
Free Consultation
Personal and personable attention to your case is the foundation of representation at Gruber Law Group. The principal at Gruber Law Group, Eric Gruber, handles your case from start to finish, and does so in a friendly, approachable and respectful manner. Unlike most law firms where your case is evaluated by office staff, you will meet personally with Eric and he will analyze the facts of your case, discuss the merits, advise you on the best course of action, including whether or not you really need an attorney, and answer your questions free of charge. If you have suffered injury in a car accident you should always consult with an attorney immediately. If not, you run the real risk of jeopardizing your rights. Gruber Law Group will never charge you for an initial consultation and has helped many clients resolve their claims free of charge.
Even if you choose not to hire Eric, you are always welcome to call or return if you have questions or decide you want representation. If you retain Gruber Law Group, Eric accepts payment on a contingency fee basis, meaning you pay no attorney fees unless he recovers money for you. Contact Gruber Law Group. You have nothing to lose.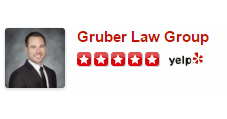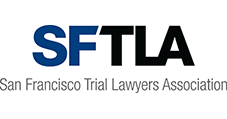 Contact Us Today for Your
FREE CONSULTATION
Fill out the form below and we'll be in touch within 24 hours!