Not every personal injury lawyer is equipped to handle the complex issues involved in a case where your child is injured in an accident. The legal standards and procedures for handling cases involving children and minors differ from other types of accident and injury cases. It is important to promptly seek competent counselors, like Eric Gruber of Gruber Law Group, who is experienced in this complex area of law.
Child Injury Claims Require Specialized Knowledge
One area where children's injuries are different is the determination of liability. Children are typically not held to the same standard as adults. Instead of being compared to a reasonable person, as adults are, a child is compared to a typical child of the same age and experience. Second, a child is appointed a guardian ad litem by the court. The guardian ad litem is an adult that acts on behalf of the child. Usually the guardian ad litem is a parent.
The time limits are different in regards to cases involving children. The statute of limitations time limit doesn't begin until the child reaches the age of 18. But, it's important to remember that there are exceptions that an experienced attorney will know.
In addition to the above, there are some issues regarding any settlements involving children. A detailed petition must be filed with the court in order for the court to approve the settlement. The judge will decide whether the settlement is fair and in the best interest of the child.
Many Accidents Are Caused Due To Other People's Negligence
According to the Centers for Disease Control, 12,175 children ages 0 to 19 die each year in the United States from accidental injury. Car accident and traffic injuries are the leading causes of death among all children, followed by burns, drowning, falls, and poisoning. Millions more children are saddled with permanent and severe disabilities leaving them disfigured or unable to see, hear, talk, walk, or think. Each year 9.2 million children go to the emergency department for a non-fatal accidental injury. The leading causes of non-fatal injuries to children are falls, car accidents, and dog and animal bites.
Many of these deaths and injuries result from the negligent or reckless conduct of other people, corporations, and governmental entities. When a child dies or is seriously injured in an accident, the loss to you and your family is immeasurable. Child injury cases often result in tremendous medical costs and medical treatments that can last a lifetime, affecting your son or daughter's ability to begin a career and make a living wage, and threatening your family's financial stability.  If your child was injured or died in an accident, it is wise to seek the advice of an experienced child injury attorney who will stand up against the insurance companies and at-fault parties to get your child and family the justice and compensation you deserve.
Experienced Counsel You Can Trust
From pre-suit negotiations and investigation, through trial and appeal, Gruber Law Group is equipped with the resources, knowledge, and experience to aggressively prosecute all manners of child injury and wrongful death cases arising from any type of accident, including:
Car Accidents
Animal Attacks & Dog Bites
Dangerous Conditions on Property
Birth Injuries
Medical Malpractice
Burn injuries
Orthopedic injuries
Dangerous & Defective Toys
Defective Products & Car Seats
Tripping And Falling
Poisoning
Choking
Sports Injuries
Playground Injuries
Defective products
Drowning Accidents
School Accidents
Fireworks
Traumatic Brain Injury
Spinal Injury
Scarring & Disfigurement
Eric Gruber is an experienced child injury lawyer. Eric is an aggressive litigator and a compassionate counselor, who always does his best to ease the burden that his clients must carry. He is compassionate and understands the suffering and turmoil families go through when a loved one is injured or has passed away. Gruber Law Group will handle your legal interests, answer your questions about the legal process, and help you get and pay for the medical treatment your child needs so that your son or daughter and family can focus on healing and moving forward with your lives.
Although we cannot bring loved ones back and cannot heal the injuries your child has sustained, Gruber Law Group can give you the peace of mind that your case is being handled by an experienced, compassionate, and aggressive professional who will work relentlessly in the pursuit of justice for your child and for your family.
Free Consultation
If your child has been injured or a wrongful death has occurred in your family, contactGruber Law Group today to get your questions answered immediately and to set up a free consultation. You will not be charged an attorneys fee unless money is recovered for you. If you, your child, or a loved one has died or suffered injury and you are unsure what to do, contact Gruber Law Group immediately. You have nothing to lose.
Representation Throughout The Bay Area
Gruber Law Group represents personal injury, employment, discrimination and civil rights clients throughout California and the Bay Area counties of San Francisco, Marin, San Mateo, Alameda, Solano, Contra Costa, Santa Clara, Sonoma, Napa and Sacramento and the cities of San Francisco, Oakland,  Berkeley, Alameda, San Leandro, San Mateo, Santa Clara, San Jose,  Sausalito, Antioch, Concord, Daly City, Santa Rosa, South San Francisco, Redwood City, San Rafael, Stockton, Novato, Petaluma, Vallejo,  Hayward, Antioch, Fremont, Fairfield, Pleasanton, Walnut Creek, Richmond  and Sacramento.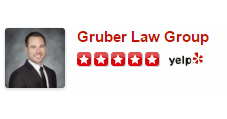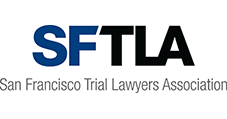 Contact Us Today for Your
FREE CONSULTATION
Fill out the form below and we'll be in touch within 24 hours!