Why Hire Gruber Law Firm For Your Motorcycle Accident?
As your attorney, Eric Gruber will be a tireless advocate for you and fight to make sure you are treated fairly.
In addition, Eric will:
Get you the best possible outcome for any claims for pain and suffering, medical bills, and lost time from work.
Help you get as much as possible to fix or replace your motorcycle.
Conduct a thorough investigation into the facts of the accident.
Help you with the police report if there are discrepancies.
Help you against the insurance company.
With Eric as your attorney, you won't have to worry about dealing with the insurance company. He will help you negotiate with any insurance companies involved and deal with their representatives. You probably know that insurance companies want to try to pay as little as possible and they may even place unwarranted blame on you for the accident.
Contact Gruber Law Group Today for a Free Consultation
What can a Motorcycle Accident Law Firm Do For Me?
If you were in a motorcycle accident and live in San Francisco Bay Area or surrounding areas such as San Jose or Concord, you need an experienced attorney who is familiar with motorcycle accidents to guide you through the complex procedures involved. Being in any type of accident can be a very traumatic experience. The trauma doesn't end with the accident itself. The aftermath can be just as bad. You may have to deal with insurance companies and huge medical bills along with any injuries that you sustained. There may also be special deadlines that you need to be aware of. During this time it's important to have a motorcycle accident attorney be an advocate for you.
Common Motorcycle Accident Injuries
Road Rash
Head and Brain Injuries
Bone Fractures
Back Injuries
Common Types Of Motorcycle Accidents
Left Turn: Usually when you hit a car that has made a left turn in front of you, the other driver is at fault.
Lane Splitting: California is the only place where it is legal to lane split in the United States.  Many things can go wrong and a lot of accidents happen while lane splitting.
Relevant Motorcycle Injury Laws
A negligent or reckless driver has probably broken several laws and could be liable for your medical bills as well as your pain and suffering. You could also receive compensation for time that you've missed from work.
In order to prove that that the driver was negligent you must show the five elements of negligence. (See Civil Code Section 1714(a)) The first is that the driver was required by law to be reasonably careful. Second, the driver failed to be careful. The driver's actions will be compared to the actions of a reasonable person in a similar situation. Third, you must show that the driver caused your injuries. Fourth, you must prove that driver should have known that their actions could cause an accident. Last, you must have some sort of injury or damage to your motorcycle. If any of these elements are missing you will not be able to win your case.
The driver can argue that you are also responsible for the accident. If this is the case, you could sue for the percentage of money that you are owed based on the percentage of fault between you and the other driver. This is known as comparative negligence.
Remember that these laws vary by state.
What Should You Do If You Get Into An Accident?
Call the police. Make sure the other person(s) stay until the police come.
Get their information and car license plate number in case they decide to leave.
Don't say "I'm sorry" or admit to any fault, this can be used against you later. Only speak with the driver to get their information. Don't talk about the accident with anyone except the police.
Look for any witnesses and get their contact information as well.
Take a lot of pictures of the scene, people, and vehicles involved. Don't forget to take a picture of your motorcycle and gear.
Once the police arrive be sure to cooperate with the police officers.
Write down the officer's name and badge number.
Go to the hospital if you are injured.
Write down your version of the accident. Follow up with witnesses to get their versions too. Try to get it in a form of writing such as email.
Contact Motorcycle Accident Lawyer Eric Gruber Today For A Free Consultation
At the consultation, Eric will discuss several topics with you, which may include:
Discussions of fault
Responsibilities of each party in the accident
The fees and costs of your case.
Will my medical expenses get paid?
Who will pay for replacing or repairing my motorcycle?
 Contact Eric Gruber Today For A Free Consultation
http://www.nolo.com/legal-encyclopedia/motorcycle-accidents-overview-30329.html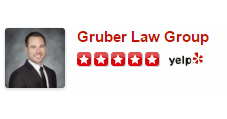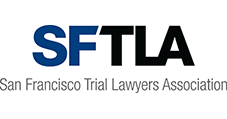 Contact Us Today for Your
FREE CONSULTATION
Fill out the form below and we'll be in touch within 24 hours!