A personal injury claim arises when the negligent, reckless, or intentional acts of a person, business, or government causes you to suffer physical or emotional harm. If the offending party is found liable, you are entitled to recover monetary damages for past and future medical expenses, lost wages, diminished earning capacity, and for pain and suffering. In rare circumstances, you may also be entitled to punitive damages. An experienced personal injury attorney can guide you through the legal process necessary to recover money that you may be owed.
Similarly, if a family member has died as a result of someone else's wrongful conduct, then you and other surviving family members may pursue a wrongful death action and seek monetary compensation to help with the financial and emotional losses you have endured.
Experienced Personal Injury Counsel You Can Trust
From pre-suit negotiations and investigation, through trial and appeal, Gruber Law Group is equipped with the resources, knowledge, and experience to aggressively prosecute all manners of personal injury and wrongful death cases arising from any type of accident, including:
Aviation Accidents
Boating Accidents
Construction Accidents
Industrial Accidents
Dangerous Property Accidents
Slip and Fall Accidents
Defective Product Accidents
Insurance adjusters and insurance company attorneys make a living by working hard to settle your claim for the least amount possible. Insurance companies WILL capitalize on your unfamiliarity with the claims and litigation process. NEVER sign ANYTHING or accept a settlement before consulting with a personal injury or wrongful death attorney.
What Is Personal Injury?
Personal injury is an injury to your body or to your mind (including emotions). It is a separate category of injury from property damage.
Car accidents are one of the most common causes of personal injury. Typically, another driver's careless or reckless action causes some type of injury to you. Another commonly referred to cause is the trip and fall accident.
As your attorney, Eric Gruber will conduct a thorough investigation into your claim. There are many types of evidence that will be needed for your case. For example, you may need: witness statements, police reports, photos, medical reports, insurance documents, and experts that will testify for you.
Eric has a large network of professionals that he can call upon to make sure your case has the best possible outcome.
What Is My Role In A Lawsuit or Claim?
If you are the one filing the lawsuit or claim, you are known as the plaintiff. You must be able to prove that the the other side is responsible for your injuries. You also must be able to show how much money you are owed due to those injuries.
Your other responsibilities will be to make crucial decisions about your case. You must first decide whether or not to file a lawsuit in court. Second, if you are offered a settlement by the other side, you must decide if you will accept it or not. During these times, you will need an experienced attorney to help you with these decisions.
If someone has filed a lawsuit against you, you are the defendant. You must decide whether or not you will fight the case or if you will try settle the matter out of court. Again, having the guidance of an attorney is invaluable.
What Is Negligence?
There are five parts to the definition of negligence:
The law requires that the person be reasonably careful.
The person failed to be careful.
The other person caused your injuries.
The other person knew or should have known that their actions could injure you.
You must have an injury or damage.
California is a comparative negligence state. This means that if you are also responsible for the accident, you can attempt to recover money based on the percentage of fault between you and the other party.
Free Consultation
If you have been injured or a wrongful death has occurred in your family, contact Gruber Law Group today to get your questions answered immediately and to set up a free consultation.
You will not be charged an attorneys fee unless money is recovered for you. If you have been harmed or a loved one has died and you are unsure what to do, contact Gruber Law Group immediately. You have nothing to lose.
Representation Throughout The Bay Area
Gruber Law Group represents personal injury, employment, discrimination and civil rights clients throughout California and the Bay Area counties of San Francisco, Marin, San Mateo, Alameda, Solano, Contra Costa, Santa Clara, Sonoma, Napa and Sacramento and the cities of San Francisco, Oakland, Berkeley, Alameda, San Leandro, San Mateo, Santa Clara, San Jose, Sausalito, Antioch, Concord, Daly City, Santa Rosa, South San Francisco, Redwood City, San Rafael, Stockton, Novato, Petaluma, Vallejo, Hayward, Antioch, Fremont, Fairfield, Pleasanton, Walnut Creek, Richmond and Sacramento.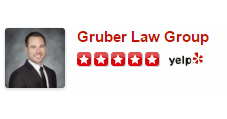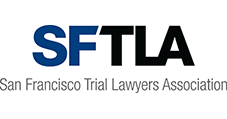 Contact Us Today for Your
FREE CONSULTATION
Fill out the form below and we'll be in touch within 24 hours!